Becky Harris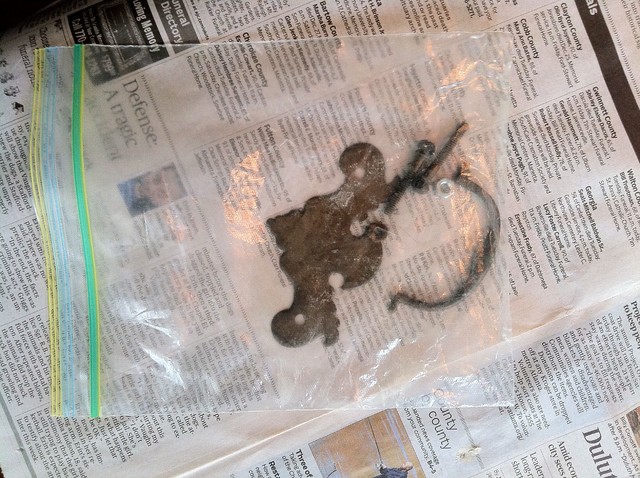 DIY Dresser
DIY Dresser by Becky Harris
What Houzz contributors are saying:

Friday 5:45 p.m. I remove all the existing hardware and am careful that every screw and bolt makes it into the designated ZipLock bag. There is nothing worse than getting to the end of a project like this and figuring out you are missing that last bolt.

7. Zip-top bags. One of the most versatile (and cheap!) organizing tools around, baggies can be used to store hardware pieces all together, sort items in your
junk drawer
, keep toiletries neat in your suitcase, freeze soup flat or even pipe frosting.

5. Always label loose parts. If there were only one tip I could ensure that you take away from this, it would be this: Never put a loose part away without labeling it. An easy way to do this is to pop the item in a zip-top bag, place a piece of masking tape on it and write what it is on the tape using a Sharpie. This way when you go to get rid of your old speakers, you can quickly find all of the cords that go with them and get rid of those, too. I started doing this recently, and it has changed my (
organizing
) life.
What Houzzers are commenting on: