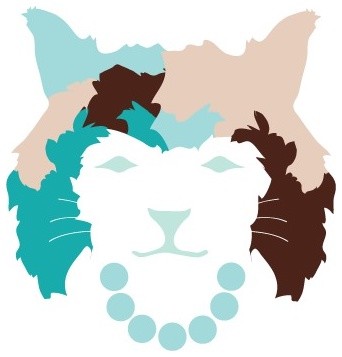 What Houzzers are commenting on:
Animal Face - Queen Cat Stretched Wall Art
Avalisa's mission is to help others experience life more fully through color and design. Avalisa was started by the designer/owner, Lisa Masterson, out of a desire to be positively influenced by her living environment. The collections were created so there would be a stimulating atmosphere originating from the shapes and colors in her designs. The name Avalisa is a family name that stems from Lisa's grandmother, Eeva-liisa (pronounced Ava-lisa) The name Ava-lisa was given to Lisa's mother Lisa inherited the name Ava-lisa and now Lisa's child has the privilege of carrying on the tradition. Lisa's grandmother, Eeva-liisa, grew up in Finland and has been the greatest influence in Lisa's creativity. Avalisa LLC was created with the intent to have people enjoy life through their surroundings, much of what was an unsaid lesson from Eeva-liisa. Avalisa LLC also strives to serve others in the best way it can This is done by providing designs to people that need inspiration and hope for their souls. Avalisa LLC is committed to changing environments for people with uplifting colors and shapes. This collection is a fun and refreshing look at the animals faces we all love. Brighten up a room with these inviting and energizing designs. They are eclectic, modern and are sure to make a statement! Put them on your wall and children and adults will be sure to engage in the designs every time they are in the room. Be inspired by their simplicity and happy nature. Designed by: Lisa Masterson Features: -Available in 12", 18" and 28". -Available in several colors. -Material: Canvas. -Hand-stretched on 1.5" deep stretcher bars. -Ready to hang. -Can put a 28x28 animal face in the middle of two 18x18 patterns in a coordinating color way. -Choose an animal face that has a male and female type appeal. -Custom color your favorite animal face to add a personal touch. Features: -12" Overall dimensions: 12" H x 12" W. -18" Overall dimensions: 18" H x 18" W. -28" Overall dimensions: 28" H x 28" W.