Easton Landscape Design and Installation
Landscape Architects & Landscape Designers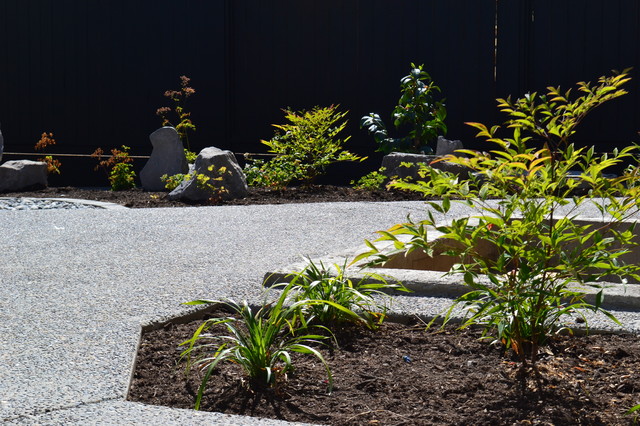 Modern Feng Shui
Project:
Modern
Feng Shui
Design
Client:
A
Vancouver builder
wanting to cater to the Asian market for a fast sale on the newly built home.
Solution:
Carefully planned out walkways, patios,
trees and shrubs
with specific colours and shapes placed in the appropriate 9 sectors.
Auspicious plants like Korean Lilacs, Heavenly Bamboo, Pines, Gold Stem Bamboo and Japanese
Stewartia
were incorporated.
An extended patio placed in their wealth area with a large purple fountain beech tree, purple and red clematis. Black bugbane, and black
mondo grass
for the front career area in the North.
Romantic plants in reds, pinks and whites for the South-West area benefiting their Partnerships. And red/orange triangular plants representing the Fame area in the South were added.
These are just few examples of how we benefit the clients' landscape by designing the right plant in the right place with the right elements.