Kazys Varnelis
Architects & Designers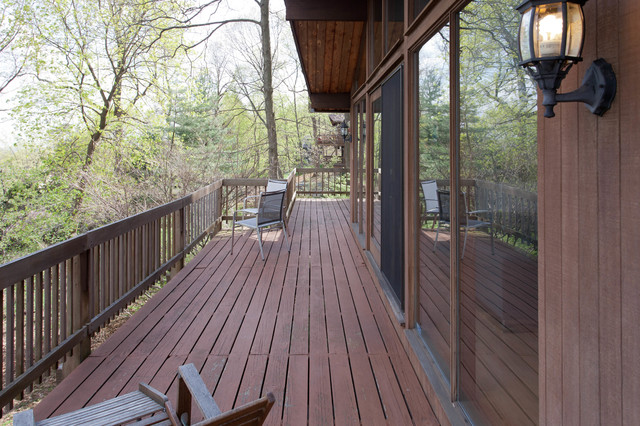 Highland Deck House Renovation
The upper deck. Deck Houses are named after the structural cedar deck ceilings, but they often have decks too, and these are very much part of the house.

In this photo you can see the bad hardware on the exterior, but the real issue is the deck.

The cedar had been stained with a solid stain. It looked awful. Worse yet, poor upkeep over the years meant that it was no longer safe and had to be replaced.

Note the sagging rail on the left. That was the result of a failed glulam beam below the lower level. It was causing the whole house to slowly sink into the yard. We knew it was a problem, but wish we'd known just how bad during the negotiating process for the house. An engineer later told us that it was the reason we had trouble opening the sliding doors. The deck isn't merely on the exterior, it's tied to the whole house's structure.
This photo has one question