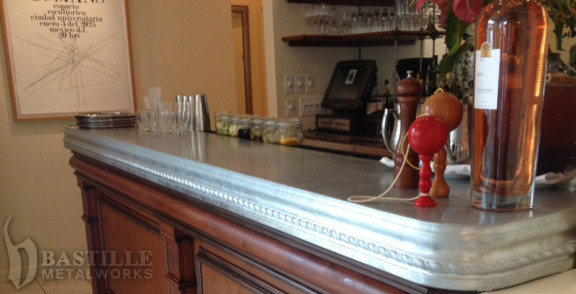 Purchased this product? Share your experience!
Click Here
to add your review.
Pewter Countertops | Bastille Metal Works
Give your kitchen an
authentic French
inspired look with a custom pewter bartop. With squared or rounded edges to compliment the flow of your living space, Bastille Metal Works will give your home an artistic upgrade.
Product Specifications
Sold By

Category
People who liked this product also liked
People viewed this after searching for: