Lightlink Lighting
Lighting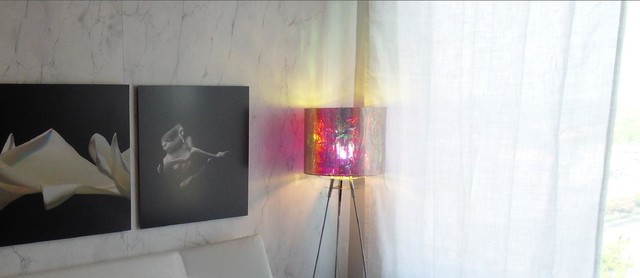 Dichroic Drum Floor lighting
As seen in Austin
Home Magazine
.
The Dichroic Drum ambient
light sculpture
interacts with the viewer as they walk past it. As with any dichroic piece with perforated metal, a rhythmic effect, changing colors - magenta to aqua, gold to indigo - and floating spots of darkness move poly-rhythmically with the viewer's pace. An optical
journey. Steel structure, dichroic film and rolled
perforated
aluminum.
60w incandescent or
Fluorescent
source.
15" x 15" x 60"
#pantone color of the year 2014 - radiant orchid
Photo : Charles Schirmer LEED AP