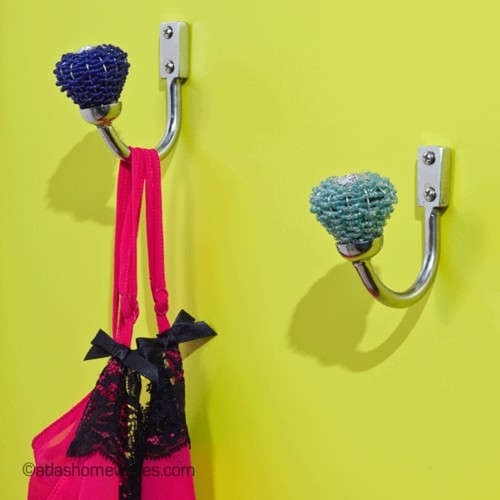 Purchased this product? Share your experience!
Click Here
to add your review.
Atlas Homewares
Bollywood beaded hooks - Hooray for Bollywood! ©atlashomewares.com
Product Specifications
Sold By

Category
Sponsored Products
GlideRite Round White Ceramic Cabinet or Dresser Knobs (Pack of 25)
Overstock.com
Bella Forma Designs Solid Brass Cabinet and Drawer Pull - 3" or 4"
Signature Hardware
Kabiros Iron Door Knocker
Signature Hardware
GlideRite 12-inch Oil Rubbed Bronze Cabinet Bar Pulls (Pack of 10)
Overstock.com
Hawk Hill Square Cholla Cabinet Knob - 337-AP
$32.40 | Hayneedle
Hawk Hill Baroque Door Knocker - BK6-AP
$202.50 | Hayneedle
People who liked this product also liked
People viewed this after searching for: