Kimberley Hasselbrink
Photographers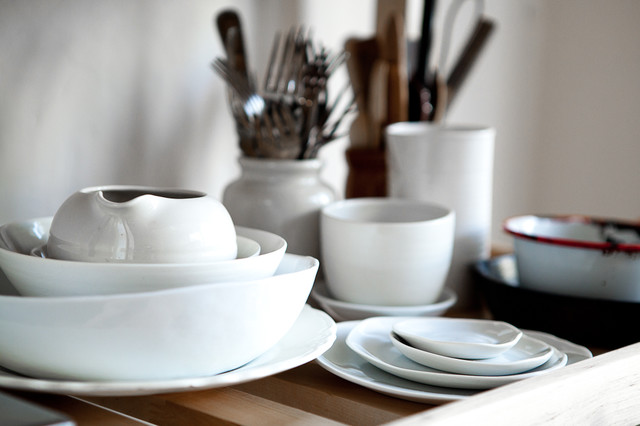 Kitchen Tour: A Year in Food
What Houzz contributors are saying:

Although there wasn't really a final vision for her kitchen's décor, Hasselbrink has been able to give her kitchen a cohesive, polished look by sticking to a simple white color palette for her dishes and storage containers. "My attempts to
decorate my kitchen
so far have been a little haphazard," she says. "It's mostly based on when there's been time or a little extra money to invest. I'm limited by the fact that it's a rental too, which can be frustrating at times." Tip: Choose a simple palette. Even if you're not able to paint or replace cabinetry in your kitchen, you can define a color palette through art and accessories. Sticking to a simple like theme gives your kitchen a polished and more cohesive feel.

7. Cut down on takeout containers. Takeout is a lifesaver sometimes but also typically generates unnecessary waste. Planning meals ahead of time can help — especially if you include a few super-quick options for nights you know you'll be short on time. Even skipping one takeout meal each week (or month, depending on how often you get it now) can make a positive impact on the planet — and probably on your wallet and waistline, too.
What Houzzers are commenting on: