Amy Renea
Photographers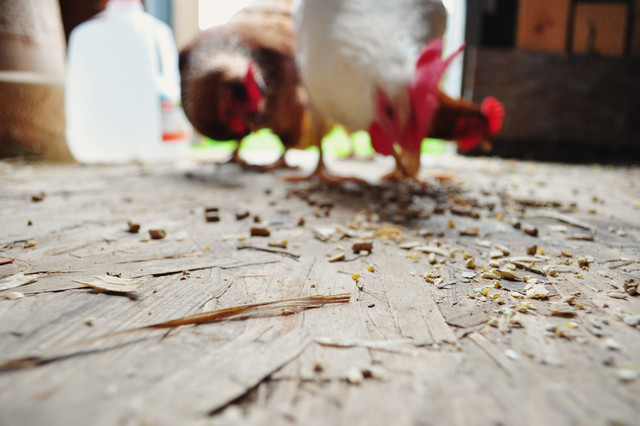 Chickens and Wreaths
Allenaim Photography and 'A Nest for All Seasons'
What Houzz contributors are saying:

Before you know it, those sweet little chicks quickly turn into full-feathered chickens complete with dust and chicken poop. You will not want these creatures inside your home after this point, so a coop is a must.

Anticipate noise and odor issues. Although Divoll keeps her coop a secret from her neighbors, she suggests having only hens in the coop for noise reduction. And whether you keep chickens or hens, more means more noise and odor; limit a backyard coop to five to ensure less noise. "I'd also strictly adhere to an odor-free practice," she says. "It's very easy to do. People who don't pick up their dog's poop have stinkier yards than people who have chicken coops."
What Houzzers are commenting on:
Check city ordinances. Kathy Siegel, who used to have a coop in Los Angeles, underscores the importance of adhering to city ordinances. "You don't want to be in the wrong when your pets' lives are at stake. In L.A., they have ordinances that state no roosters can be kept, that limit the hens to five only and dictate clear distance minimums between the coop and your neighbor's house," says Siegel. Most chicken keepers will tell you that checking city ordinances can prove difficult when chickens are involved, because rules concerning chickens may fall under pet, noise or small livestock ordinances. "The Backyard Chickens website has a good selection of city ordinances regarding domesticated fowl. I would check there," says Weerts.