Amy Renea
Photographers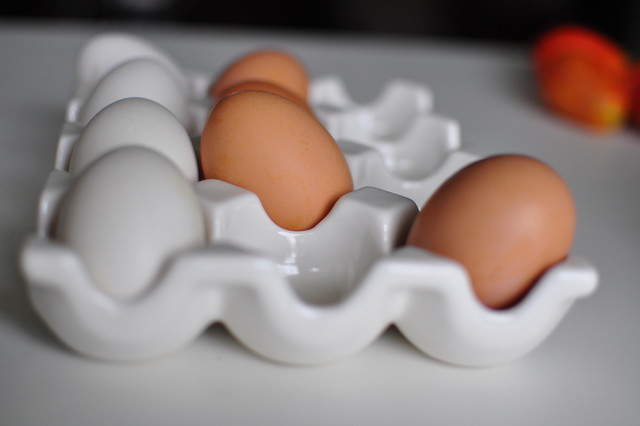 Summer Blooms
Allenaim Photography and 'A Nest for All Seasons'
This photo has one question
February 22, 2012
Jennifer Murgatroy
wrote:
What Houzz contributors are saying:

Hens will begin laying eggs at around six months old, so getting laying boxes up early is good practice. Once the chickens start laying, they prefer to lay in the same place, so you want to train them to lay their eggs where it is convenient for you to collect them.

Woo wary neighbors with fresh eggs. If your neighbors seem skeptical about your plans to keep chickens on your suburban lot, you can assure them you will be keeping the coop impeccably clean, you will be keeping only hens, not roosters, and you would be happy to share fresh eggs once the little ladies start laying.Other chicken-keeping perks include: free, organic pest control (they love slugs!), kitchen waste removal (see a list of what they will eat here) and wonderful fertilizer for your garden from composted poop.
What Houzzers are commenting on: