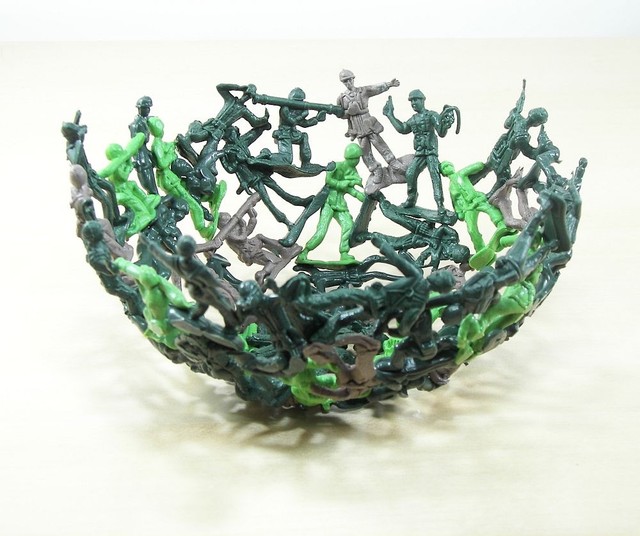 What Houzzers are commenting on:
A bowl made of melted together plastic
army
men in three different colors. This bowl was handmade piece by piece by melting each separate army guy into the bowl one at a time.
The idea of melting plastic figures together to form bowl shapes has been around in the art/craft scene for a bit and this is my take on it. I was trying for something not as monochromatic as I've seen in the past and with the different colors you can really see the texture pop out. Due to melting in each piece seperately, the ones at the bottom have been exposed to more heat and get more melty. As you go up the sides of the bowl, the figures start to retain their individual details more and more. All this gives the bowl some interesting texture changes and makes the it look dynamic, like it's in the process of slowly melting in front of you.
Able to hold a handful of lemons or other fruit or anything else you might want to put into a bowl that is more
colander
than not. So yes, it won't hold liquids. As you might suspect.