Phil Kean Designs
Design-Build Firms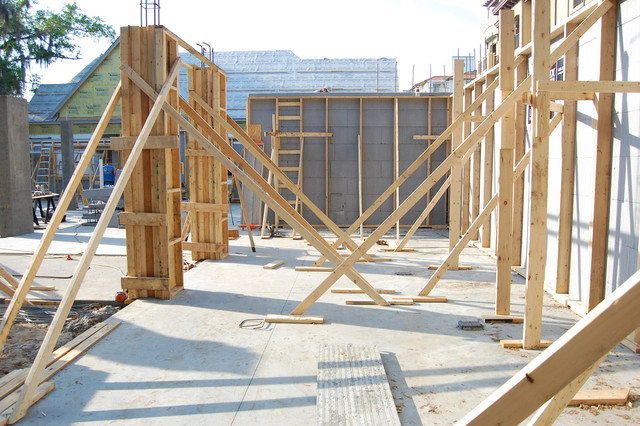 2012 "New American Home" under construction at the International Builders Show
Photo courtesy of the National Association of Home Builders
What Houzz contributors are saying:

Unemployment and Job Creation The economy has been recovering, as evidenced by an unemployment rate that inches lower and a private sector that continues to create jobs. Though everyone will acknowledge that the economic recovery hasn't been robust, there is a sense that we are on a slow but sustainable path to recovery.Market Growth The consensus is that we should expect some modest growth in the housing market this year and stronger growth in 2013. Though the amount of growth seen over the last year and forecast for next year varies by region, there is a consensus that growth of between 1 and 2 percent will occur.Price Stability Home prices in much of the country hit their troughs in the first quarter of 2011. Current pricing levels are at the historical median of 3.2 times income. Compare this to the peak of the bubble when home prices hit 4.7 times median income.Affordability The confluence of low interest rates, lower prices and growing incomes has reduced the cost of buying a home. Prices should remain low due to the large number of distressed properties on or entering the market, and the current Federal Reserve policy is to maintain low interest rates.
What Houzzers are commenting on:
While I agree with cappy1114 that reuse of existing older housing stock in the inner cities and inner ring older suburbs is a good thing, often times gentrification fails because urban professionals move in and renovate these homes to a highend quality and the moderate income and low income people are priced out of these communities. Mixed income neighborhoods never really quite work out, either. They almost always become upper income or lower income communities. That's a real challenge to solve for urban planners, architects, designers, etc.