NLT Construction.Co.Inc.
Design-Build Firms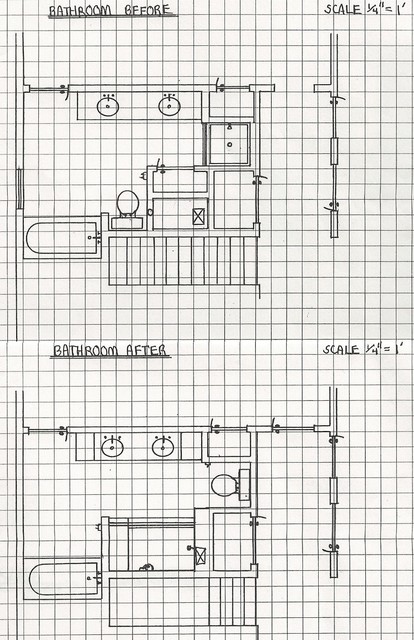 NLT Construction- Floor plan Drawings
15'x9' Bathroom Remodel.
Included with the project "after" pictures are a before/after drawing and a "during" picture that better illustrate the drastic transformation to this space.
This is a the before/after floor plan drawing. The linen closet area along with the chase for duct-work were used to frame the new custom shower. The commode which was next to the linen closet was relocated to replace the existing 3' fiberglass shower. The tub and vanity were replaced and updated, but stayed in the same location. The vanity is 8' long with 2 under-mount sinks and a marble top. 2 tower cabinets sit atop the counter at each end.
URL

Style

Traditional

Location

Baltimore