Tamara Rosenbloom Design LLC
Architects & Designers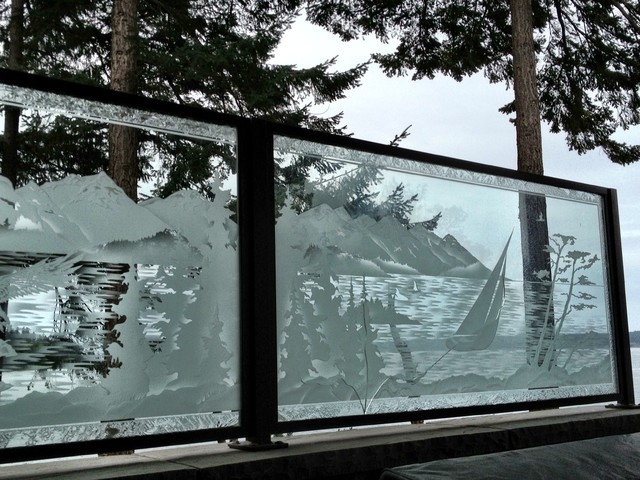 Allen Point Residence
At our first meeting, my clients' insisted that whenever possible, the materials selected be renewable, Earth friendly and ideally, locally sourced. But to get to that end, they did not want to sacrifice a beautiful, cohesive design. For flooring, we selected a Teragren strand bamboo that set the tone for the entire space. The soaring ceilings and beams in the main living space were clad entirely in FSC certified VG fir. No or low
VOC paint
was used throughout the home and the majority of the tile is porcelain with a minimum recycled content of 80%. The custom LED lighting fixtures were created by an artisan in Oregon and truly capture the style and scale of the home.
Photos courtesy of
Harrison Homes
www.harrhomes.com
What Houzz contributors are saying:

Factor the height. A vertical screen — either a wall, trees, trellis or other method — will act as a shield that redirects the flow of wind up and over the screen. The side of the screen that faces the wind is called the windward side; the opposite is called the leeward side. The leeward side is where the wind shadow forms, simply a pocket of space that is not windy. In general, the taller the windscreen, the larger the wind shadow. Bear in mind that permanent outdoor structures on the coast will likely fall under the purview of the building inspector. Be sure to contact your building department early in the design process and ask about height restrictions. If you are limited to a 6-foot constructed windscreen, consider adding upright plants as an additional windbreak.
What Houzzers are commenting on: