NLT Construction.Co.Inc.
Design-Build Firms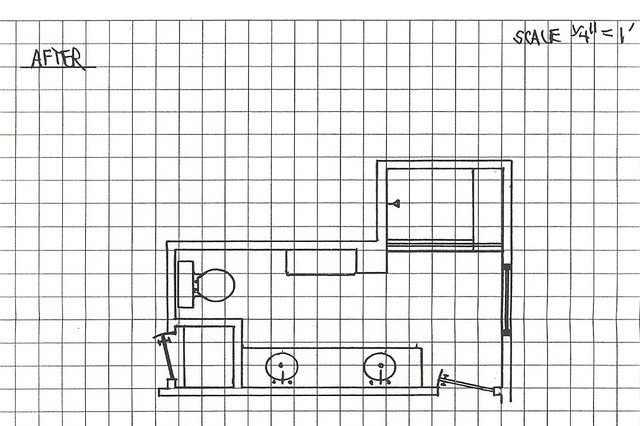 NLT Construction- Floor plan Drawings- After
14'x6'-10' Bathroom Remodel
Included with this projects "after" pictures are both a before and a during picture that illustrate the transformation.
These Before and After Drawings shows how everything was moved around, and the tub was eliminated. the toilet was moved to where the shower was. The 2 small linen closets measuring 2'x1' each (one for the hallway and one for the bathroom) were gutted and a larger single hallway linen closet was constructed as shown. This new closet is three times the size measuring 3'x2' and is accessed by a double door off the hallway.