Cuisines Innova Design
Kitchen & Bath Designers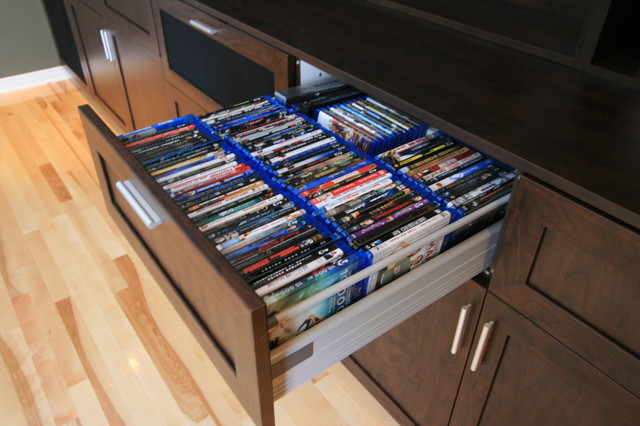 Custom AV Unit
Custom designed & built for the client's AV needs
What Houzz contributors are saying:

Streamline DVD and CD collections. If you have a large movie or music collection, save yourself a few boxes by moving the discs into binder sleeves and discarding the cases. If you already have your music collection on your computer, consider getting rid of the CDs altogether.

Dive in. Empty all of those drawers and shelves. Do you even own a VCR that will play those tapes anymore? Even if you do, will you ever watch them again?Clean. Wipe down all the shelves and the insides of the drawers.

Get ready for family movie nights. Organize your DVDs, make your download wish list or reup that Netflix subscription. If you've been putting off setting up your TV for Internet streaming, now's the time.Get it Done: Organize Your
Media Cabinet
What Houzzers are commenting on: