Intainium Home Cinemas
Home Media Design & Installation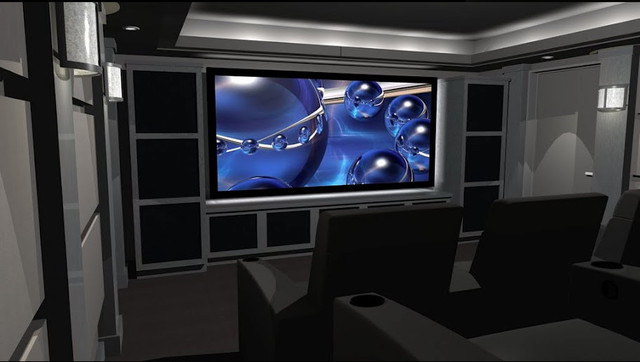 Intainium Home Cinemas
Intainium Home Cinemas has worked diligently to create the best home
cinema
experience you can have in your own home - possibly anywhere. Every detail has been thought through. From noise control to seating and lighting the environment has been designed to augment your home theater experience to the best it can be.
Intainiums's work has been featured in the 2011 Fall Issue of
Electronic
Lifestyles Magazine For the full article "Attainable Systems" click...
http://www.intainium.com/press/Electronic.Lifestyles.Fall.2011-Attainable.Systems.pdf
Intainium was also featured in another article in
Electronic
Lifestyles Magazine - "Cutting Edge Acoustics". For that article follow this link...
http://www.intainium.com/press/Electronic.Lifestyles.Fall.2011-Cutting.Edge.Acoustics.pdf
Intainium Home Cinemas has developed a means to deliver the most outstanding
home cinema
experience you can imagine. By acoustically engineering each room for the best control over sound, movies and music play the way the artists and directors intended and it is truly amazing to experience.
Presently Intainium sells 2 seating lines. While both are top quality one is priced for more budget aware consumers - both are guaranteed to please.
Intainium has also designed and manufactured a proprietary seating platform for enhancing the total sensory experience. You've never felt anything like it - but you can - if you decide to put one into YOUR
home cinema
. You won't regret it.
Custom cabinets, Kit cabinets,
Custom millwork
and Kit millwork, Seating and Furniture, Sound isolating panels. Custom lighting packages, room automation packages, ...and so much more.
Intainium Home Cinemas
What Houzzers are commenting on: