Matthew Cunningham Landscape Design LLC
Landscape Architects & Designers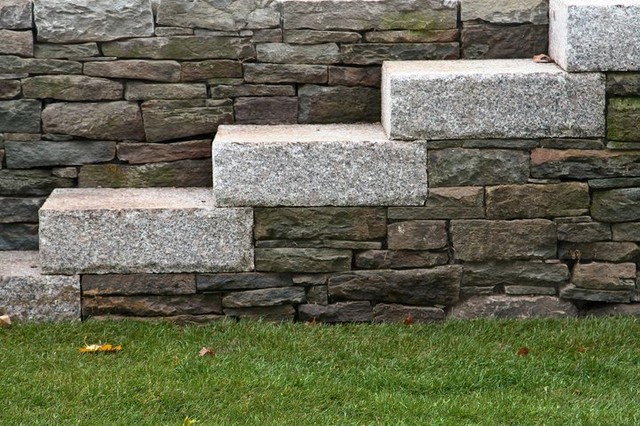 Farlow Hill Residence
A durable, contemporary garden provides context-sensitive gathering spaces that celebrate dramatic topographic changes on a northern slope. New stone retaining walls rise from a carpet of native ferns, forming the foundation of a lush, terraced garden. A multi-level mahogany deck with stainless-steel railings extends over site walls and overlooks a stunning stand of mature hemlocks. New wood staircases provide several flexible circulation routes from the house and encourage movement across the platforms. The garden accommodates both large and small gatherings. An elegant in-wall staircase exhibits efficient beauty and becomes a conversation piece. A new
sugar maple
blocks unappealing views, and a transplanted tree hydrangea becomes a dazzling late summer focal point. Fountain grasses soften deck edges, while a casual grove of lilacs spill flowers through the railings in late spring. In the front, the removal of overgrown perimeter plants reveals an elegant façade, and a new perennial border merges with the existing yews to create an inviting threshold into the property.
What Houzz contributors are saying:

These cut stone treads tell a different story than their contrasting wall counterparts. The even grain of granite is well suited to its being shaped mechanically into the larger slabs required for steps. This fine grain can be "flamed" with a torch to split off minute pieces of the material, leaving a rough surface suitable for treads.The wall stone, by contrast, is stacked in smaller increments, as its own physical properties and geometry require. The distinction between the wall and stairs is simple, allowing each material's story to be quietly revealed. Large stone blocks for walking; small stones for stacking and retaining earth. This is an example of an attitude toward design. There's a reason behind these decisions, an intent.
What Houzzers are commenting on: