Las Pilitas Nursery
Garden and Landscape Supplies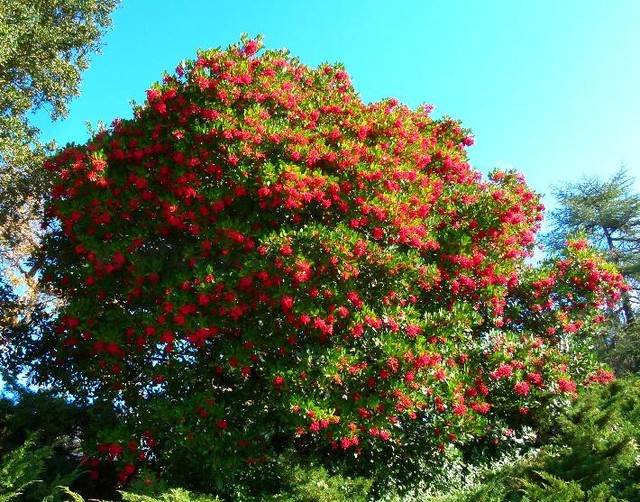 Heteromeles arbutifolia (Toyon)
Uploaded to Houzz with written permission.
What Houzz contributors are saying:

Toyon (Heteromeles arbutifolia), otherwise known as Christmas berry, adds a splash of color to landscapes as well. It likes full sun and usually grows to 6 to 8 feet high, although it can reach 20 feet under the right conditions. It thrives in California's tough sandy- and clay-based soils and only needs 4 to 5 feet of space at its base. The colorful berries can be used to create an earthy, lemony tea.Great design trees:Bald Cypress | Chinese Witch Hazel | Dove Tree | Japanese Maple | Manzanita | Persian Ironwood | Smoke Tree | Texas Mountain Laurel | Tree Aloe
What Houzzers are commenting on:

Toyon (Heteromeles arbutifolia).