Kim Gamel
Landscape Architects & Designers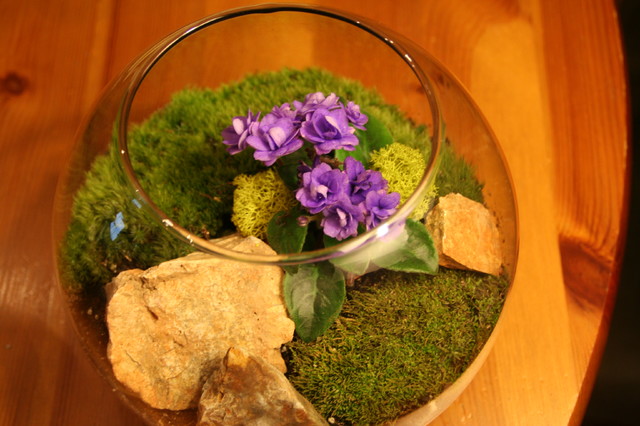 Terrariums
These are a variety of terrariums I've created for indoor display. Some are open, which contain moisture-loving plants, while others are opened.
What Houzz contributors are saying:

To install your plant, simply make a hole in your soil to accommodate the plant's root ball and place the plant inside. It's best to make sure no leaves touch the side of the glass, as this can cause the leaf to decompose. Depending on the size of your vessel, you may want to add more than one plant. However, a single specimen can act as a dramatic focal point. You may want to start with one and add more only if the scale of the container requires it.
What Houzzers are commenting on: