Solar Luminance
Lighting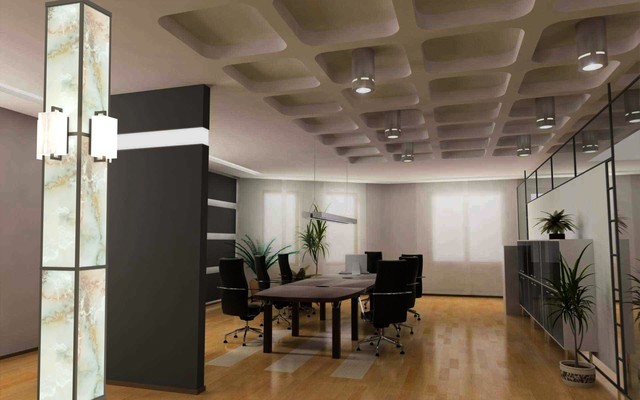 National Accounts - Project Concepts
Solar Luminance – Semi-Custom
Daylight
Light Fixture
Model#: DLF-155
Style: Column with (4) Integrated Wall Sconces
Finish: Brushed Nickel
Shade(s): (12) Faux Alabaster
Acrylic Panels
(4) Frosted Glass Rectangular Shades
*Note: Price does not include Daylight Tube Product and/or Installation
Semi-Custom
Product Shipment Lead Time: 6-10 Weeks*
The Solar Luminance DLF-155, is an Architectural Faux
Alabaster
Column with Integrated (4) Wall Sconces, designed to assist the home owner, retail location and/or office location, the ability to benefit from Natural Daylight available with Tubular Skylight systems, while also reflecting your custom interior design and décor theme and needs.
Natural Daylight provides incredible mental and physical health and wellness benefits that help the human body and mind maintain a sense of time, absorb natural vitamins, and work with the human eye to perceive color and definition in clarity and contrast to increase visual awareness. Our hope is that your friends, colleagues and guests will be "Inspired & Design" in a way that is both elegant and considerate of the impact we have on the earth and its resources.
The DLF-155 is a Semi-Custom Fixture. Full Custom Versions and Options are available for price quote. Please feel free to contact a Solar Luminance Design Assistant for Full Custom Options.
Product Specification (List Price based on the following)
Over All Dimensions:
Column Dims: 15'-0" H. X 20" SQ.
Shade Dims: 18" H. X 10" W. X 6" Proj. – Frosted Glass Rectangular Shades
Canopy Dims: 20" SQ. X 2 ½" Deep
Kickplate: 20" SQ. X 2 ½" Deep
Lamping Specification
Daylight Tube System*: 10" Dia. Daylight Tube System – Includes Dome, Flashing, 8'-0" Length of Tube Extension, Tube Manufacturer provided Installation, Product and Installation
Warranty
10" Diameter Tube provides the Equivalent of (10) 100Watt White Lamps
Secondary
Lamping
Column Lamping: (1) 1.8 Watts (Per Foot) – (4) 15'-0"L. Runs - LED Flex Strip, 5,000K - 12 Volts DC (Lamp Life: 50,000 Hour Rating)
Candelabra Lamping: (4) 3.5Watt LED Candelabra Based Screw in Torpedo
Warm White
Bulbs, 120v 2700K (25Watt Equiv.) (Provided by Solar Luminance)
Finish Specification and Materials
Metal Finish: Brushed Nickel (Available in other Color Options – Some Color Options may require a price adjustment)
Column Panel(s): Shown with (12) ¼"Thick – Faux Alabaster Acrylic Panels (Available in other Color Options – Some Color Options may require a price adjustment)
Glass Shade(s): (4) Frosted
Glass Shades
(Not Tempered)
Product Notes
Daylight Tubular Product is Supplied and Installed by Tube Product Manufacturer. Tube Product Manufacturer is responsible for all Product, Installation, Warranty, and Service of Tube Related issues. Solar Luminance is not responsible for any errors and/or omissions related the tube related issues that may arise. Solar Luminance will assist in sourcing a local and/or regional Daylight Tubular Product Supplier and Installer, to assist with Roof and Ceiling inspection and Tube supply and Installation. Solar Luminance is not responsible for the Tube Installers quality of work or service.
All Secondary Electrical must be performed by a Licensed and/or certified Electrician and/or
General Contractor
. Solar Luminance is not responsible for the Installation of the fixture. Solar Luminance is not responsible for any errors and/or omissions, damaged and or fault or injury caused by the general contractor.
Shipping and Payments
Shipping and/or Freight is the responsibility of the purchaser. Solar Luminance will supply a quote based on the fixture size, weight, crating method and delivery location, prior to commencement of fabrication and production. All Finishes and Semi-Custom Modifications must be Signed and Approved via the Solar Luminance Client Approval Drawings, in order for your Custom Daylight Light Fixture to begin Fabrication and Production. Any and all Price adjustments and shipping and/or freight must be paid in full prior to shipment of product.
Semi-Custom Product Shipment Lead Time is estimated at 6-10 Weeks, to begin upon receipt of all of the following:
• Receipt of full payment
• Receipt of signed & approved Client Approval Drawings
• Receipt and Confirmation of Approved Finish and Materials
• And Verification and Approval of All Price adjustments for Custom Modifications and Shipping and/or Freight Cost
Return Policy
Product must be inspected upon arrival and receipt of product, at the designated delivery location. Any damage must be reported to Solar Luminance in a written statement of reported damage, by email (Sales@SolarLuminance.com), along with dated and time stamped photo documentation of reported damage. Report of product damage must emailed within 24 hours of receipt of product. Solar Luminance will work with Purchaser and/or Purchasers Agents, to replace and/or fix any damaged and/or missing parts in a timely manner. If damage occurs and/or is reported beyond the 24 hour reporting period Solar Luminance maintains no liability and/or responsibility for the product and/or its condition. Solar Luminance does take pride in our work, craftsmanship, and product, so we do promise to provide exceptional support in remedying any situation that may arise related to your fixture. We do promise to do all that we can to make you happy with your Custom Solar Luminance Daylight Light Fixture.
Please feel free to contact us with any Questions or Concerns you may have.
Sales@SolarLuminance.com
(855) 687-6233
A California based company.