Benedict August
Interior Designers & Decorators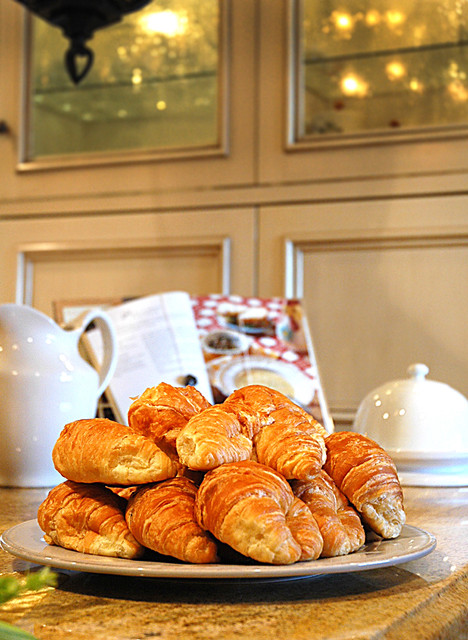 Kitchen
Here's a kitchen in a Long
Beach home
for a bustling family of four!
When they approached us with their unique needs, they had already been around and around and had concluded the task couldn't be done. They wanted to open up the space by taking out a wall and eliminating the laundry room, but still incorporate the laundry while not losing the powder bath. They also needed specific areas designated for the all of their son's stuff to help their full-time nurse better care for his
special needs
.
We quickly got to work and came back with not only a plan that achieved all of that but did so by adding walls. To maximize storage space we added the wall behind the peninsula and created 2 niches–one to house the pantry and refrigerator, the other to create a laundry cabinet,
powder bathroom
and french door to the side yard.
The bar is the place this mom envisioned serving up warm breakfasts in the mornings. It's now become the center of the kitchen. The design of this kitchen held a responsibility to make their family function and live better than before. They tell us that the design has changed their lives!
Here are the photos of what we came up with, enjoy!