Rossana Novella
Artists & Artisans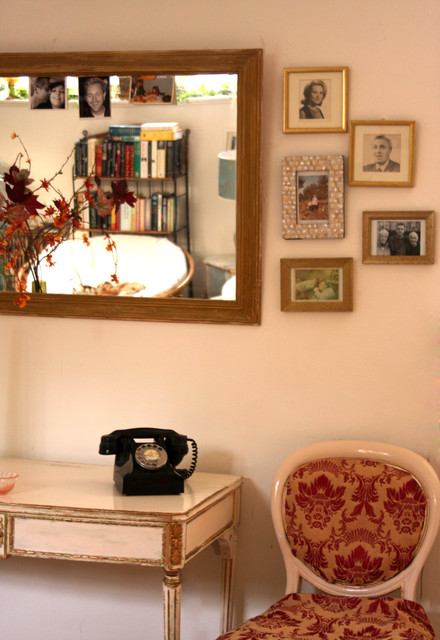 Wall Decor
What Houzz contributors are saying:

The telephone table. A dedicated spot for talking on the phone — including a telephone table, chair, portraits, mirror, and a rotary dial — call up past times.

Family photos
comfort you. My grandmother was my best friend. I often wish she could be present to witness all of the joy I've experienced since she's been gone, but the photos in my home remind me of the sweet memories we shared together. Keep these photos in areas you tend to spend most of your time, especially when you need great comfort.

9. Keep the lines open. While we all have cell phones, and landlines are going the way of the dodo, there's nothing like having that old-school phone available in a power outage. Being able to contact friends and family to let them know you're safe is well worth keeping one of these working "antiques" around.
What Houzzers are commenting on: