Amazon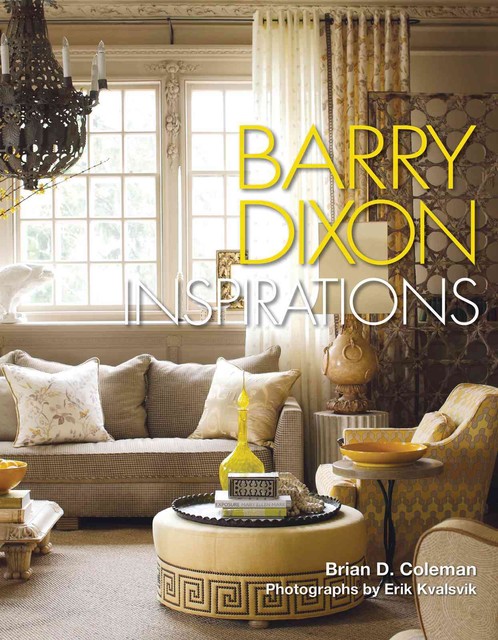 Barry Dixon Inspirations
Barry Dixon Inspirations takes the reader through eight homes transformed by renowned designer Barry Dixon. From a cottage and a chic chateau to a grand estate home, with a high-rise apartment and a row house in between, we see the broad range of Dixon's decorating style and learn what inspired his colors and materials for each location.
What Houzz contributors are saying:

SEMINAR — March 29, 2012Inspirations with Barry DixonDenver Design District595-601 S. Broadway, Denver, ColoradoAs part of the Denver Design District's Designer Seminar series, hear what interior designer Barry Dixon has to say about today's designers and the modern interiors they create. Following the presentation, join Dixon and showroom MODA Antica for a reception and book signing of Dixon's latest book, Barry Dixon Inspirations.Cost: $10RSVP: amanda@denverdesign.com; (303) 282-3237More design events: March 9–31, 2012, March 17–April 5, 2012What's on your calendar? Let us know in the Comments.
What Houzzers are commenting on: