Vintage Headboards
Furniture & Accessories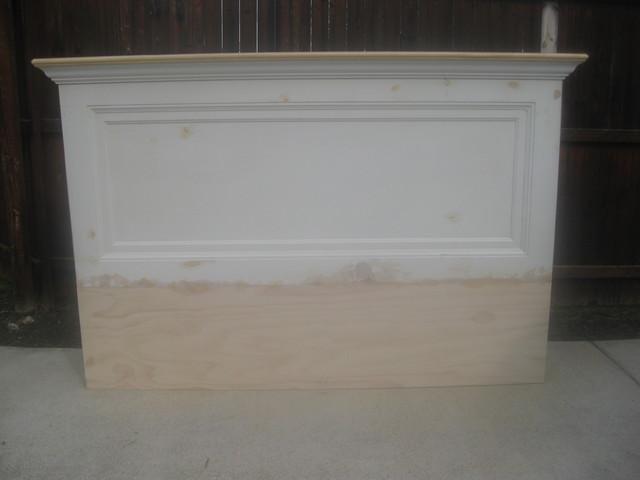 Headboards Made From Doors
Starting at $125, Vintage Headboards makes headboards to fit all sizes of doors from twin beds on up to king size beds. Our headboards are not available in stores - they are handcrafted using the same techniques used with fine furniture building. The headboards feature a 7" shelf supported by crown molding and include additional
decorative trim
. Side skirts are added for additional depth of the headboard.
We make the headboards with options including but not limited to brackets to hang them from the wall, solid extensions to the bottom of the door or 4x 4" legs to rest on the floor.
We can supply the doors or you can bring us your doors to work on for you. They headboards are also available in a variety of finishes. Please go to this link to see samples of our work.
http://s1106.photobucket.com/home/FriscoShabbyChic/tag/Headboard%2Bmade%2Bfrom%2Bdoor%2Bfor%2Bfull%2Bsized%2Bbed

Call us at 972-668-2603 to place your order. We appreciate the business!
What Houzzers are commenting on: