Andrew Keys
Landscape Architects & Landscape Designers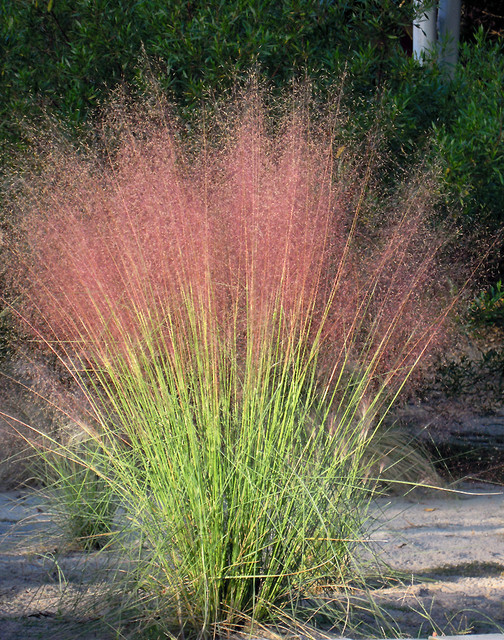 Muhly grass (Muhlenbergia capillaris)
Muhly grass (Muhlenbergia capillaris). Photo: Andrew Keys
What Houzz contributors are saying:

So many great grasses have only recently come into vogue, and one is muhly grass (Muhlenbergia capillaris, zones 5 to 9). Muhly is another native, calling the southeastern half of the United States home. This grass much prefers sun, poor soil and well-drained soil, making it a prime candidate for coastal planting. Its narrow blades are beautiful, but its misty pink-purple blooms in fall are its real claim to fame. White-flowered varieties can also be found on the market today.

Botanical name: Muhlenbergia capillarisCommon names: Pink muhly grass, pink hair grass, gulf muhly, hairawn muhlyUSDA zones: 5 to 9 (find your zone)Water requirement: Low; grows larger with additional irrigationLight requirement: Full sun to partial shadeMature size: 3 feet tall and 6 feet wideBenefits and tolerances: Drought, deer, heat and salt-spray tolerantSeasonal interest: Ornamental evergreen foliage; flowers late summer to fallWhen to plant: Sow seeds or divide in spring.
What Houzzers are commenting on: