Decorative Ceiling Tiles, Inc.
Tile, Stone & Countertops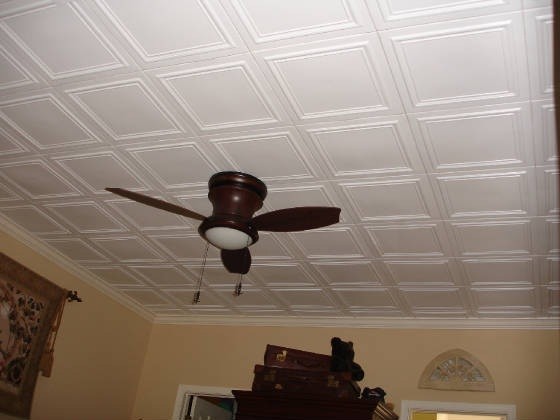 White Styrofoam Ceiling Tiles
Are made from extruded Styrene that has a very smooth surface and can be painted with any water-based paint. The size is 20x20 inches or 2.7 square feet per tile. Tiles can be also easily installed as they are flexible, easily cuttable with a razr knife and the surface does not have to be smooth. As a matter of fact these tiles can be installed over
Popcorn Ceilings
and of course over drywall, stucco, plaster and plywood. As if there was not enough benefits already to the use of this products there is more. Sound dampening capability and insulation will be added as well if you choose to go this route. In the event you need to figure out how many tiles is necessary to succesfully complete your project, for your conveniance there are calculators available in all the product description.
What Houzzers are commenting on: