Accent Window Fashions LLC
Window Treatments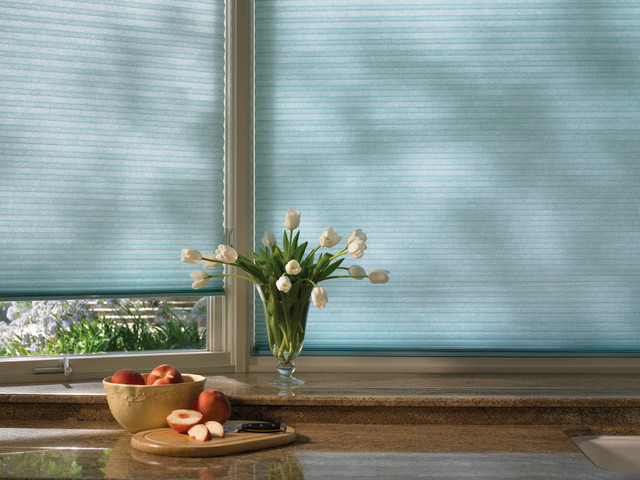 Hunter Douglas Duette® Honeycomb Shades and Window Treatments
Hunter Douglas Duette®
Honeycomb Shades
and Window Treatments
Hunter Douglas Duette® Honeycomb Shades have a wide array of fabrics, pleat sizes, colors and textures to enhance any décor while offering
luminous
colors and true, crisp pleats. The state-of-the-art patented design with three distinct air pockets provides a high level of energy efficiency.
Hunter Douglas Duette®
Honeycomb
Shades with LiteRise®
Operating Systems: LiteRise
Room: Kitchen
Room Styles: Casual
Available from
Accent Window
Fashions LLC
Hunter Douglas
Showcase Priority Dealer
Hunter Douglas Certified Installer
#Hunter_Douglas #Duette #Honeycomb_Shades #LiteRise #Kitchen #Kitchen_Ideas #Casual #Window_Treatments #
HunterDouglas
#Accent_Window_Fashions
Copyright 2001-2013 Hunter Douglas, Inc. All rights reserved.