Jessica McClendon
Interior Designers & Decorators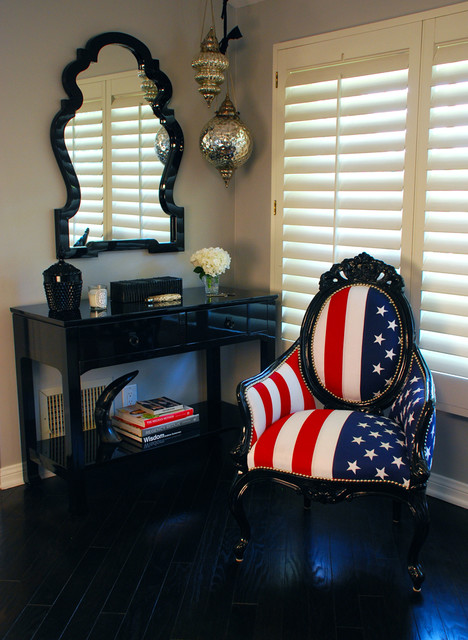 The Living Room of Amazing Chairs, Encino CA
What Houzz contributors are saying:

If you simply can't get rid of the thing, then you need to figure out how to use it. If you're just sticking it in storage to work its weird voodoo guilt on the next generation, you might as well not have it at all.Instead, consider updating the piece to fit your needs. One of my clients had a chair rotting in her garage that belonged to her great-grandmother. She loved the bones of the chair, but it didn't fit her decor. So we refurbished it, lacquering the wood and upholstering it in an American flag — a U.S. version of Britain's classic Union Jack furniture, which appealed to the client's patriotism. Now the chair has a prominent place in the family's entryway. Sure, it's not the original fabric or finish, but what's the point of keeping a piece
pristine
if it's not going to be used? Changing something doesn't take away from its sentimental value. It simply adds a piece of your story.
What Houzzers are commenting on: