Louise Lakier
Photographers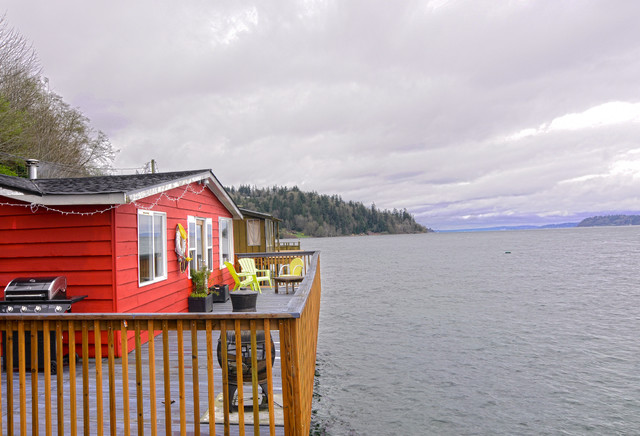 What Houzz contributors are saying:

The stilt house stretches over the water. The community name Fragraria is Latin for "strawberry." Historically, Olalla Valley strawberry farms yielded abundant bounty for Seattle's markets. The produce was shipped to Seattle via a fleet of small ships.LL: What is your proudest homeowner moment?Joel: Our first night sleeping with a high tide and rough seas. The waves crashed against the house, but everything was fine. I slept like a baby. K: I'm always terrified when it's high tide. I hardly sleep at all. My proudest moment was hosting Thanksgiving dinner for family. Turkey and crab for dinner on the sea.

5. Washington StateA couple and their two children enjoy this family getaway outside of Seattle. It sits atop piers in Puget Sound.
What Houzzers are commenting on: