Bali Construction
General Contractors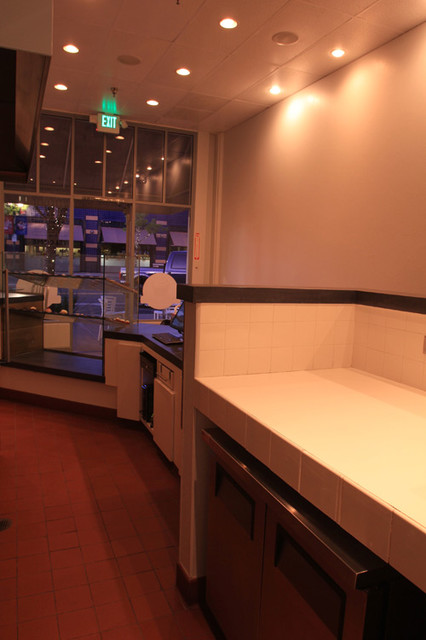 Sinful Bliss Cupcakes
Sinful Bliss
Cupcakes
is based in Pleasant Hill, California, at the Deco inspired Crescent Plaza. Owner and founder, Tammie Parnell, was an amazing client to work with. We joined forces on the design and layout of the entire space with Arcsine Architecture.
Starting from scratch with this space we re-built the entire kitchen with state-of-the art ovens, baking and custom refrigeration equipment. The custom counter compliments go to Arcsine's innovative design. From the dark gray concrete counter tops to the unique reclaimed wood shipped from
New Hampshire
, we achieved the desired industrial feel. BALI Construction had to decode how to construct the custom cupcake tray that seems to be floating in the display case. It was a impressive result for us all.