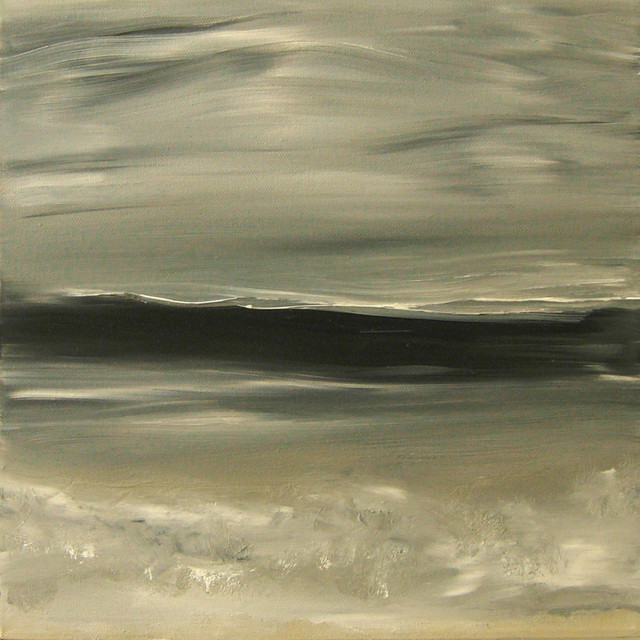 FOREVER (I) ORIGINAL PAINTING by Michele Morata BLACK & WHITE Contemporary Art
Quantity:
Out of Stock
Free Shipping!
Only 1 Left!
12 x 12 UNIQUE ONE-OF-A-KIND PAINTING - CREATED WITH ECOFRIENDLY OIL PAINT WITH NO ADDED TOXIC CHEMICALS: HEALTHY FOR OUR HOMES & OFFICES! Contemporary
MonoChrome
Modern Fantasy SeaScape or Landscape Art. FROM MY ECOFRIENDLY "COLORSCAPE" SERIES. WHATEVER THE VIEWER SEES. I AM AN ENVIRONMENTAL OIL ARTIST AND USE THE HIGHEST QUALITY WATER-BASED OILS TO PRODUCE PAINTINGS HEALTHY FOR OUR ENVIRONMENT, HOMES, AND OFFICES. CERTIFICATE OF AUTHENTICITY AND READY TO HANG.
TITLE: FOREVER (I)
POETIC ART STATEMENT: In My FOREVER - Time Stands Still
PAINTING SIZE = 12 "H X 12 "W
SUPPORT = 1.5"
GALLERY WRAP CANVAS
( NO FRAME NEEDED )
EDGES: WHITE
COLORS: BLACK, WHITE, GRAY, TAUPE/BEIGE
[Color Note: I worked with an HGTV Interior Designer on this monochrome palette giving it more warmth with small amounts of taupe/beige in collaboration with the Designer's vision]
ABOUT MY "COLORSCAPE" SERIES: I ALLOW DOZENS OF LAYERS OF OIL PAINT TO UNFOLD AND PRESENT IN VARIOUS SPONTANEOUS PATTERNS AND THEMES. I PAINT THIS SERIES WHILE LISTENING TO MEDITATIVE MUSIC WITH NO WORDS, OR SOMETIMES PAINT NEAR OR ON THE BEACH FOR THE SEASCAPES. MY HOPE IS THAT THESE PAINTINGS EXPRESS HEALING ENERGY AND/OR UPLIFT THE VIEWER(S).
GALLERIES & EXHIBITIONS: Lu Martin Gallery, Laguna Beach; Planet Hollywood Gallery, Miracle Mile Mall, Las Vegas; Village Gallery, Rodeo Drive/Beverly Hills; Painted With Oil Gallery, Fashion Show Mall, Las Vegas; RawStyle Gallery, Santa Monica; Old Town Gallery, Seal Beach; Stylistic Intervention, Laguna Beach; Village Gallery,
Torrance
; Painted With Oil Gallery, Houston Galleria Mall; Gallery 104, San Clemente; Left Bank Gallery, Dove Canyon; Ross Watkins Gallery, Palm Desert; Desert Art Source Gallery, Palm Desert; Painted With Oil Gallery, Scottsdale; John Wayne Airport, Admirals Club, Irvine; San Diego Airport, Admirals Club, San Diego
Product Specifications
Manufactured By

ART DESTINY

Sold By

Width

12"

Depth

1.5"

Height

12"

Shipping Weight

32oz.

Materials

Eco-Friendly Water-Based Oil

Designer

Michele Morata

Category

Style
Ready to ship to the Continental U.S. in 1 - 3 days.
Product Description
12 x 12 UNIQUE ONE-OF-A-KIND PAINTING - CREATED WITH ECOFRIENDLY OIL PAINT WITH NO ADDED TOXIC CHEMICALS: HEALTHY FOR OUR HOMES & OFFICES! Contemporary MonoChrome Modern Fantasy SeaScape or Landscape Art. FROM MY ECOFRIENDLY "COLORSCAPE" SERIES. WHATEVER THE VIEWER SEES. I AM AN ENVIRONMENTAL OIL ARTIST AND USE THE HIGHEST QUALITY WATER-BASED OILS TO PRODUCE PAINTINGS HEALTHY FOR OUR ENVIRONMENT, HOMES, AND OFFICES. CERTIFICATE OF AUTHENTICITY AND READY TO HANG.

TITLE: FOREVER (I)
POETIC ART STATEMENT: In My FOREVER - Time Stands Still
PAINTING SIZE = 12 "H X 12 "W
SUPPORT = 1.5" GALLERY WRAP CANVAS ( NO FRAME NEEDED )
EDGES: WHITE
COLORS: BLACK, WHITE, GRAY, TAUPE/BEIGE

[Color Note: I worked with an HGTV Interior Designer on this monochrome palette giving it more warmth with small amounts of taupe/beige in collaboration with the Designer's vision]

ABOUT MY "COLORSCAPE" SERIES: I ALLOW DOZENS OF LAYERS OF OIL PAINT TO UNFOLD AND PRESENT IN VARIOUS SPONTANEOUS PATTERNS AND THEMES. I PAINT THIS SERIES WHILE LISTENING TO MEDITATIVE MUSIC WITH NO WORDS, OR SOMETIMES PAINT NEAR OR ON THE BEACH FOR THE SEASCAPES. MY HOPE IS THAT THESE PAINTINGS EXPRESS HEALING ENERGY AND/OR UPLIFT THE VIEWER(S).

GALLERIES & EXHIBITIONS: Lu Martin Gallery, Laguna Beach; Planet Hollywood Gallery, Miracle Mile Mall, Las Vegas; Village Gallery, Rodeo Drive/Beverly Hills; Painted With Oil Gallery, Fashion Show Mall, Las Vegas; RawStyle Gallery, Santa Monica; Old Town Gallery, Seal Beach; Stylistic Intervention, Laguna Beach; Village Gallery, Torrance; Painted With Oil Gallery, Houston Galleria Mall; Gallery 104, San Clemente; Left Bank Gallery, Dove Canyon; Ross Watkins Gallery, Palm Desert; Desert Art Source Gallery, Palm Desert; Painted With Oil Gallery, Scottsdale; John Wayne Airport, Admirals Club, Irvine; San Diego Airport, Admirals Club, San Diego
Need more info? Ask a question