Closet Organizing Systems
Closet & Home Storage Designers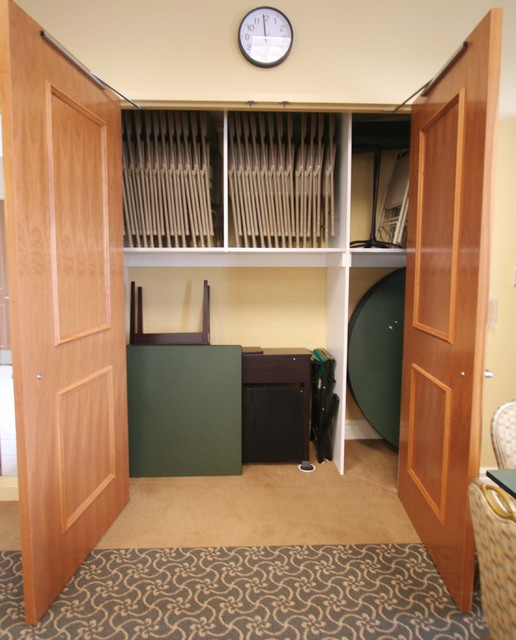 Commercial Space
A
storage closet
was in need of a better plan for storing large items that could be accessed with ease.
Upper section is divided to provide
folding chair
storage. Large items can be safely stored on the bottom. Sectioning off space in this closet gives more use of the space and a neat appearance.
Photo submitted by: Charlene Bayerle/
Designed by: Tom Mayfield for
Closet Organizing
Systems