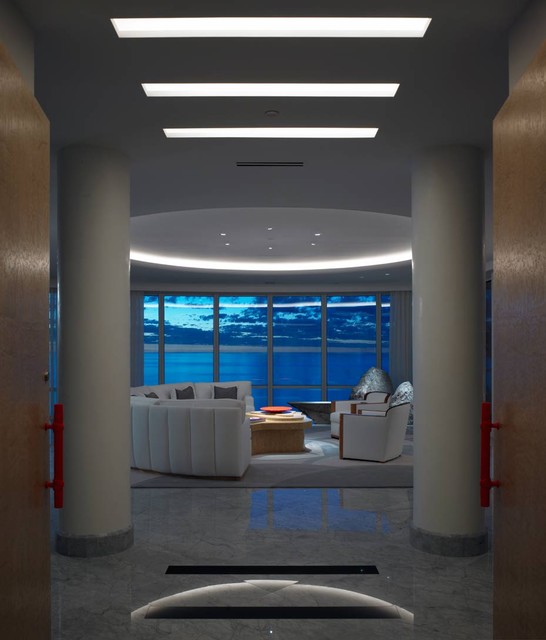 Apartment Naples Florida
What Houzz contributors are saying:

David Churchill: For me, there are no rules for when to shoot an interior. Often with a project there is a tiny window to shoot it. This is usually just after completion. Sometimes I get to choose a day with great weather, which can make a real difference to the quality of the images. Dusk is always a great time to capture good interiors, as you can easily balance the interior and exterior light level. I would say that good weather is more important when shooting exteriors. If there is no sun, the light is very flat. I mainly use available light with interiors. I only use additional lighting to control contrast. If an area is too dark compared to the rest of the shot, I may add some. I try to do this so you can't tell I have used lighting so it feels natural. I find I use this much less these days as many contrast issues can be sorted out in Photoshop.

This circular lit soffit just begs for something unique underneath it. The nearly semi-circle sofa echoes the shape beautifully, creating balance above and below.
What Houzzers are commenting on: