Andrew Keys
Landscape Architects & Designers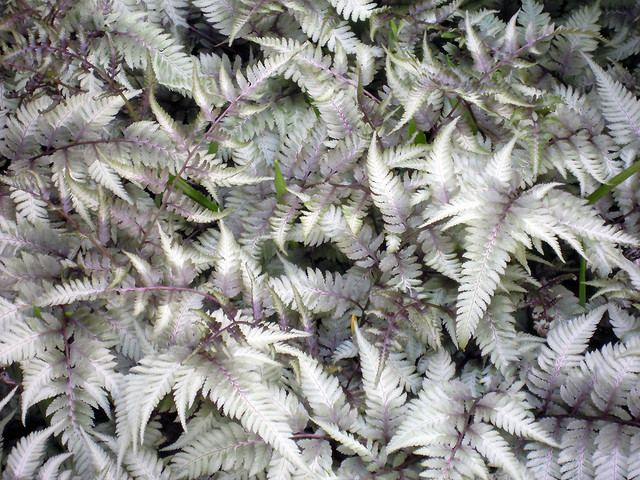 Japanese painted fern (Athyrium niponicum 'Pictum')
Japanese
painted fern (Athyrium niponicum 'Pictum'). Photo: Andrew Keys
What Houzz contributors are saying:

Back in a shadier spot, you may recognize what's become a new garden classic, Japanese painted fern (Athyrium niponicum var. pictum, zones 3 to 8). Though this fern is dazzling in silver, it emerges in spring a vivid deep purple — a bonus by any standard. Painted fern prefers average to moist, well-drained woodland soil, but it will take moderately dry shade just fine or a bit of sun if the soil is damp. This one grows 1 to 2 feet tall and wide, and it's a winner in almost any garden.

Grays are fabulous for a
shady garden
, particularly in lighter shade. A painted fern or gray-leaf astilbe will light up a shady spot in your garden.

Botanical name: Athyrium niponicum var. pictumCommon name: Japanese painted fernOrigin: Eastern AsiaWhere will it grow: Hardy to -40 degrees Fahrenheit (USDA zones 3 to 8; find your zone)Water requirement: Consistent moisture is best for optimum growthLight requirement: Partial to full shade; can tolerate more sun in moist soilMature size: 1½ feet tall and 2½ feet wideBenefits and tolerances: This fern is deer and rabbit resistant, which is becoming more important in certain areas; it has few if any insect or disease problems; it tolerates heavy shade, partial sun if kept consistently moist, and wet feet
What Houzzers are commenting on: