Lauren Donaldson
Media & Bloggers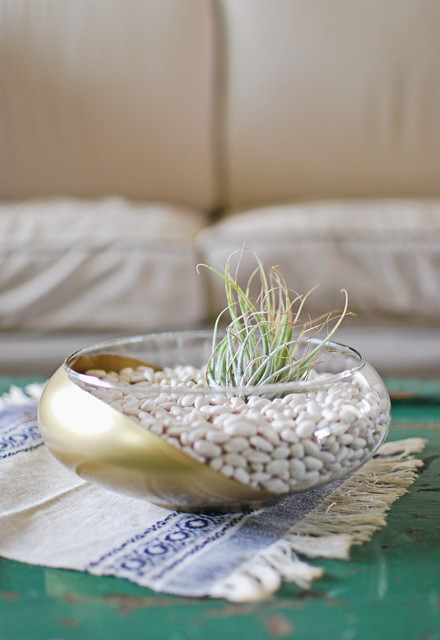 DIY Air Plant Terrarium8.jpg
What Houzz contributors are saying:

Because air plants can grow on any material, you can get really creative when it comes to displaying them. Look for items you already have around the house to repurpose. For this terrarium I used white navy beans from the grocery store. They function like rocks but have a clean, modern look with a superlow price tag.

7. Try a small DIY project. Air plants and succulents are having a real moment in design, and they have the benefit of being easy to care for. If you and your teen are in the mood to tackle a crafty project, I love this DIY air plant terrarium tutorial on Houzz. It's chic and easy, the best combination!

10. Air PlantsAir plants (Tillandsia) are super on trend at the moment, popping up in the hottest restaurants and bars and in displays at interior design expos. As they are called air plants, one of the most common myths is that they do not need to be given any water. Incorrectly, many people believe they can thrive on air or humidity alone and do not need any care. Air plants grow differently than most other houseplants as they are covered in suction scales that capture moisture. They can obtain water only if it is on their leaves through dew, rain and fog. As houseplants, they can thrive when misted regularly.
What Houzzers are commenting on: