Maynard Studios
Artists & Artisans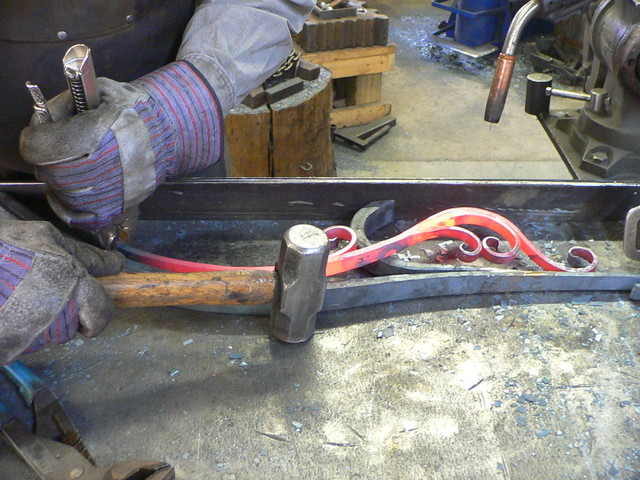 creation
After pieces are made, they are placed together on the lay-out table.
What Houzz contributors are saying:

Six components are being put together here to make one piece of a larger railing. Using a hammer, Matthew bends the red-hot metal into the desired shape.Since they obviously can't touch the hot steel with gloves, they use tongs and clamps to hold the pieces. After a piece is made into its final shape, it's cooled and assembled with the other parts.
What Houzzers are commenting on:
I am a huge fan of wrought iron and these designs are amazing. Good Work Matthew and Karine - very unique designs. Will look for more of your work.