Karen Kitowski & Co., Inc.
Interior Designers & Decorators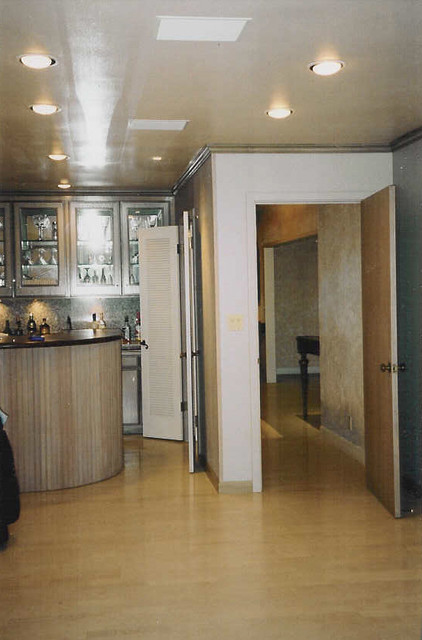 Remodeled Family Room
This before picture shows the oriiginal entrance to the family room from the foyer. The entry door wall and the adjoing wall across from the bar, up to the built in cabinets, were removed. The removal gave a wider pathway to get behind the bar. It also made the sofa wall wider in the family room.