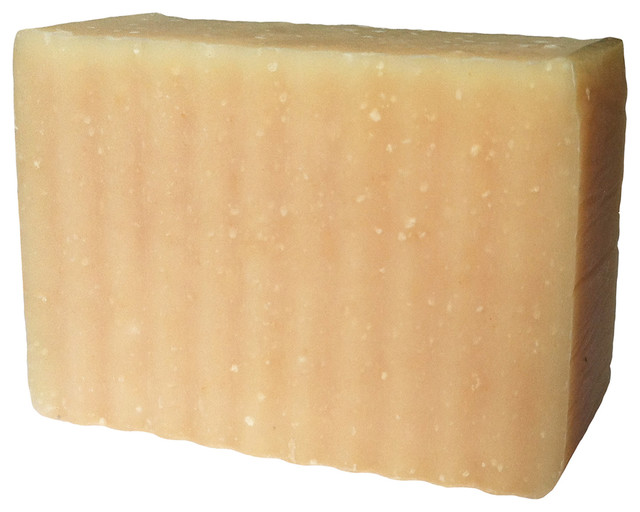 COCOA BUTTER 5.5 OZ SOAP
COCOA BUTTER
Considered to be a gift from their Gods, the Mayans began cultivating the Cocoa tree more than 3,000 years ago. Cocoa Butter is rich in Vitamin E and natural antioxidants as well as a number of other vitamins and minerals that help soothe, hydrate, and balance the skin. This rich butter has been used for centuries to prevent and treat stretch marks, wrinkles, and many other signs of aging.
Made with a quadruple dose of Cocoa Butter, this soap is jam packed full of this rich butter. Your skin will definetly thank you for using this extremely nourishing and hydrating soap.
AROMA: Unscented
EXFOLIANT: None
PROPERTIES:
West African Shea Butter reduces the appearance of fine lines, scars and stretch marks as well as helping prevent skin damage from UV radiation.
Alpha-Lipoic acids found naturally in Cocoa Butter neutralize free radicals to help prevent damage caused by pollution, and stress.
Castor Oil penetrates deeply to help keep skin looking youthful and fresh.
Ricinoleic acid in Castor Oil works to inhibit many viruses and bacteria making it an effective treatment for acne.
INGREDIENTS: Coconut Oil,
Olive Oil
, Palm Kernel Oil, Cocoa Butter, Castor Oil, Shea Butter, Orris Root, Sugar, Sea Salt, Grapefruit Seed Extract, Rosemary Leaf Extract
All soaps are made, cut and packaged by hand. Appearance between batches may vary. Final weight may vary between 5.25-6.25 oz. BOSSANOVA, San Diego, CA 92103
Product Specifications
Manufactured By

BOSSANOVA

Sold By

Shipping Weight

5.5oz.

Category

Style
Ready to ship to the Continental U.S. in 2 - 6 days.
Product Description
COCOA BUTTER

Considered to be a gift from their Gods, the Mayans began cultivating the Cocoa tree more than 3,000 years ago. Cocoa Butter is rich in Vitamin E and natural antioxidants as well as a number of other vitamins and minerals that help soothe, hydrate, and balance the skin. This rich butter has been used for centuries to prevent and treat stretch marks, wrinkles, and many other signs of aging.

Made with a quadruple dose of Cocoa Butter, this soap is jam packed full of this rich butter. Your skin will definetly thank you for using this extremely nourishing and hydrating soap.

AROMA: Unscented

EXFOLIANT: None

PROPERTIES:
West African Shea Butter reduces the appearance of fine lines, scars and stretch marks as well as helping prevent skin damage from UV radiation.

Alpha-Lipoic acids found naturally in Cocoa Butter neutralize free radicals to help prevent damage caused by pollution, and stress.

Castor Oil penetrates deeply to help keep skin looking youthful and fresh.

Ricinoleic acid in Castor Oil works to inhibit many viruses and bacteria making it an effective treatment for acne.

INGREDIENTS: Coconut Oil, Olive Oil, Palm Kernel Oil, Cocoa Butter, Castor Oil, Shea Butter, Orris Root, Sugar, Sea Salt, Grapefruit Seed Extract, Rosemary Leaf Extract

All soaps are made, cut and packaged by hand. Appearance between batches may vary. Final weight may vary between 5.25-6.25 oz. BOSSANOVA, San Diego, CA 92103
Need more info? Ask a question