Benjamin Vogt / Monarch Gardens
Landscape Architects & Designers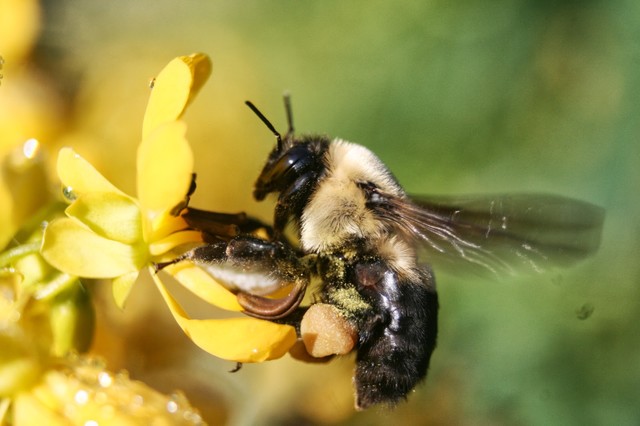 Why and How to Attract Native Bees
What Houzz contributors are saying:

Don't fear the buzz. There are lots of cultural fears and myths about bees. The biggest one is that they are out to sting you. Nothing could be further from the truth. Sure, it took me — and even still takes me — time to calm my nerves when the garden is taking off around me in a symphony of buzzing. But native bees are almost all solitary, making them hesitant to sting, as there's no hive to defend. Many native bees don't even have stingers.

Why should I care about pollinators? Pollinators provide important services to us and the ecosystem. Bees, birds and bats pollinate more than a third of our crops. From our morning coffee and evening wine to our lunchtime pear and sandwich mustard, the foods on our table owe their existence to pollinators. Most pollinators are insects. Butterflies, moths, beetles, European honeybees, native bees and even flies and wasps are all part of the parade of insects that pollinate our homegrown vegetables, our orchards of apples and other flowering plants around the globe.What can I do for pollinators? Pesticides, habitat loss, habitat fragmentation and habitat degradation have had the largest negative impact on pollinators. We can help by simply providing a pesticide-free habitat. Any home gardener, with even the smallest garden, can make a difference. Besides, it's great fun.
What Houzzers are commenting on: