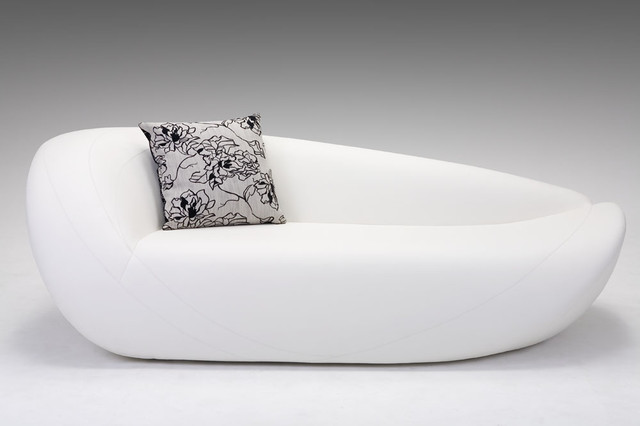 What Houzzers are commenting on:
Conch
"I have always practiced modernism and now 'I AM A MINIMALIST". True to modernism that is pure, spare and luxurious…the precision and formality of that belief is exemplified in the Conch. Forgoing the usual posturing while presenting an authentic subdued luxury, the Conch is a stunning enigma. The metal frame allows Limitless to create the sinuous curve in the flowing contour of this design. Micro-fiber skin is used to accentuate the beautiful lines and double stitch seam detail.High density foam actuates the integrity of the design.
The Conch is intent on being beautiful with purpose rather than just attractive.