The Happy Home Blog
Media & Bloggers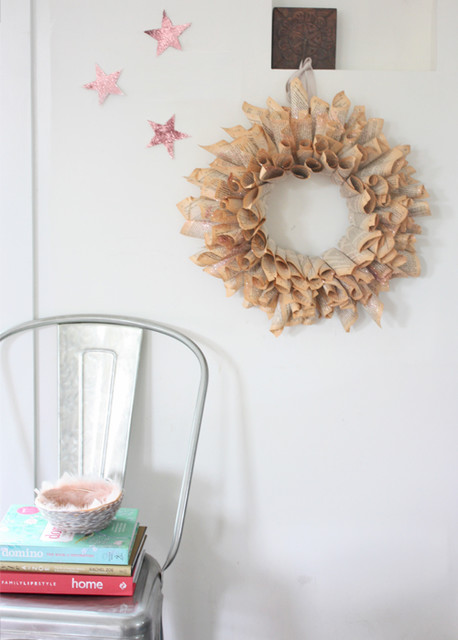 book page wreath
What Houzz contributors are saying:

Belinda from the Happy Home blog created a book-page wreath: Read the complete story here »

Old pages from a vintage book are individually rolled and attached to a ring to create this vintage paper wreath. This wreath could easily decorate a space
year-round
.

Be selective when choosing your decorations and only include pieces that are simple and fit the brief. Achieving a minimalist style is often perceived as the easy option, but because you are including fewer objects, it will be more obvious if something doesn't suit the theme. If a single item is out of place, it is likely that the whole room will look and feel disrupted, so choose carefully and if you're not sure, pack it away. There is very little in this image, but the festive vibe is felt without an abundance of objects. The texture and tone of the vintage paper wreath provide an interesting contrast to the silver metal chair. The trio of stars makes it clear that this is a Christmas vignette.
What Houzzers are commenting on: