HWC Home Works Corporation
Kitchen & Bath Remodelers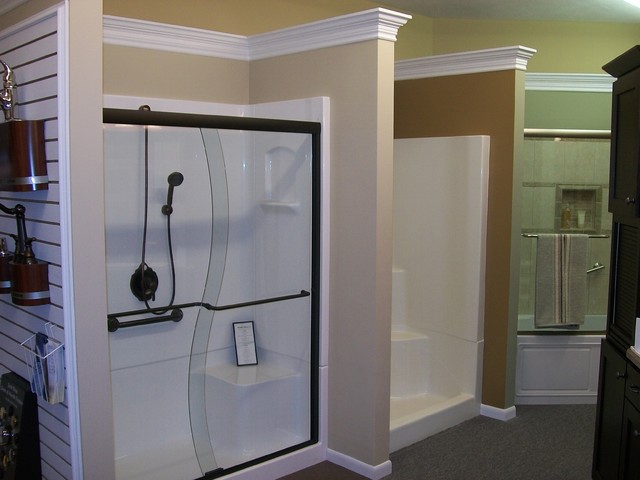 HWC Showroom Bathrooms
Bathroom design can make a huge difference in your home!

The HWC Showroom and Idea Center is updated many times each year. If you are in West Michigan or near Grand Rapids, stop by HWC Mondays through Thursdays from 9 AM - 6 PM, Fridays from 9 AM - Noon and Saturdays from 10 AM - 2 PM.

We always have fresh tea, coffee and other refreshments available for you!