Urban Hedgerow
Artists & Artisans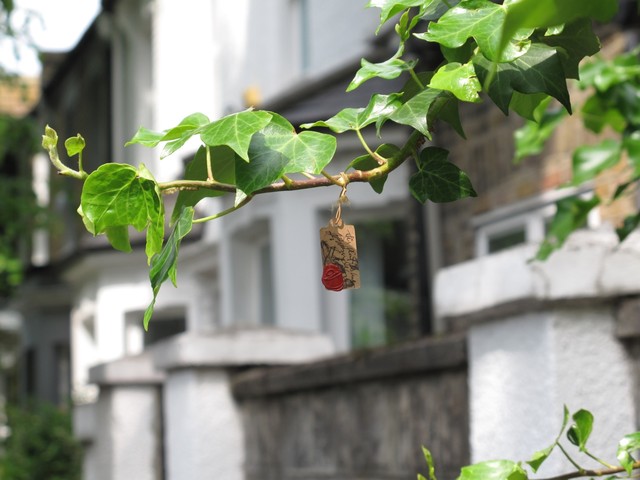 I Love Vanessa
Photograph by: Lisa Lee Benjamin
I Love Vanessa. Chelsea
Fringe
. 2012
Uploaded to Houzz with written permission
What Houzz contributors are saying:

Benjamin and collaborator Moose Curtis created an Urban
Hedgerow
installation at London's 2012 Chelsea Fringe Festival. It focused on building awareness of two species of a local butterfly: Vanessa cardui and Vanessa atalanta. In an installation titled "I Love Vanessa," Benjamin tagged countless street weeds and plants with butterfly-size tags identifying them as critical butterfly habitats. Being presented with sidewalks as hosts to the beautiful Vanessa butterfly, passersby may rethink the value of "weeds" and what they mean to animals.
What Houzzers are commenting on: