Home Box Office (HBO)
Media and Bloggers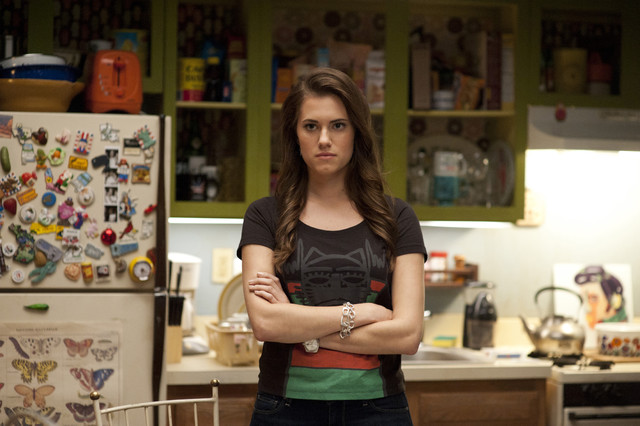 Girls on HBO
Photo courtesy of JoJo Whilden/HBO
What Houzz contributors are saying:

Character: Marnie MichaelsCurrent style: Undefined and confused Marnie's decorating style is nonexistent; the apartment she shares with Hannah has Hannah's quirky vintage imprint all over it and is filled with tchotchkes and items that contradict Marnie's serious art gallery job and and oppressively composed character.

Marnie does not look happy with the current state of the kitchen. Remember the trivial fights with roommates about leaving dirty dishes in the sink or who put the empty milk carton back in the refrigerator?Remember when refrigerator doors were time capsules full of souvenirs, memories, takeout menus and kids' drawings? Today's sleek fridges have none of that personality.

"The cockroaches and I had a deal in my first solo Manhattan kitchen: I gave them time to scatter after I turned on the lights, and they kept to the kitchen instead of sneaking around the bed linens. It seemed only fair." — Elena VegaI cannot tell you how much I enjoyed reading about everyone's memories of their first kitchens and thinking about all the fun (and fires and ants) I had in mine. Whenever I needed a stress-relieving break this week, I hopped over to the Comments section and caught up on the memories Houzzers had shared. Full story: Houzz Call: Tell Us About Your First Kitchen
What Houzzers are commenting on: