The Galante Architecture Studio, Inc.
Architects & Designers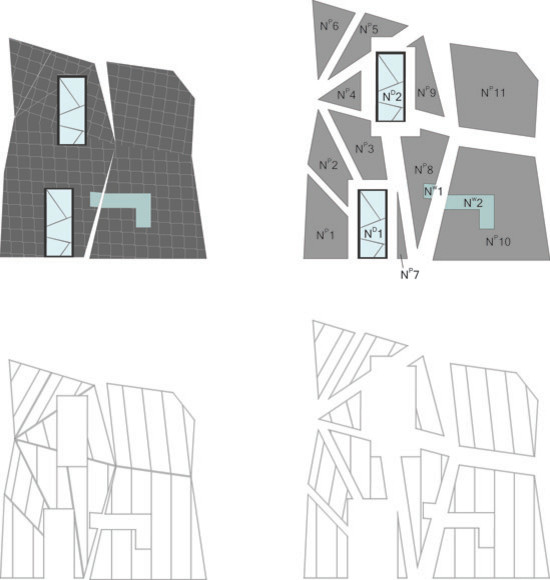 Theodore Galante
The fold house is a study in concrete panel construction. One of the full scale prototypes created for the Boston Architecture College exhibition was a concrete panel wall with a tessellated surface. Vertical concrete panels were hinged one to the other establishing the folded geometric pattern. The underlying idea for this prototype is the driving force behind the Fold House. Here, concrete panels hinge upon one another to form a compressed surface. In turn, they are hung on a rigid steel frame. Conceptually, the folds are a product of wind load, and compression. As an ocean front site, wind speeds of 20 mph are common. Thus, what may have started as a cube is affected by this condition. Local regulations limit the building to a single bedroom, however programmatic requirements list sleeping for four, (two adults, two children). Thus the stair becomes a folded plane traversing this room with mattresses inserted to form sleeping is as.

The net result is planer geometry, inside and out formed out of ideas related to inhabiting the folds.