The Galante Architecture Studio, Inc.
Architects & Designers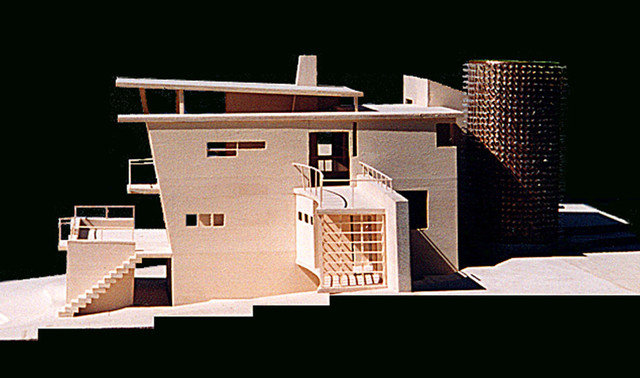 Theodore Galante
The program of this project is set on a lake front site with requirements for a light, transparent building in an inhospitable winter climate. Opening the house to the lake was of prime consideration to the client, as this was seen as the "front of house." The entry sequence was understood as "back of house". Inside becomes a surrogate outside. inherent in a lake front site is a notion that public and private do not follow traditional rules. If the "public" façade is the one that faces the approaching visitor, is the opposite side "private"? The outward view from within the house addresses similar concerns. Inside is the manifestation of suppressed desires to be enveloped by outside. One wishes to be neither inside nor outside, but somewhere in between. Here, outside is defined as public and inside as private. What is at hand is a subtle negotiation between outside/inside - public/private. The resolution yields a house viewed from all sides equally – a presentation hovering between public and private. The copper-clad tower, pierced with fiber optic cables, stands as a beacon in the night woods.