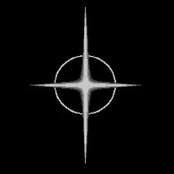 | | |
| --- | --- |
| | Norcon Home Improvements |
Commented: cost
Really depends on what is existing. If it's just to refresh an existing room with new fixtures, paint, and flooring, you can do it for under $3K if you stick with reasonably-priced fixtures. If plumbi...
Commented: Meh......Buyers remorse? ???
It is usually held on to the wall with silicone. If you're not worried about saving the 4" strip, then if you can get behind it, or start at a corner, then just peel it off. It will likely break ...
Commented: Nice
The doors and most of the trim/fillers on this particular unit are solid MDF. But I have since gotten an automatic edgebander and do this type of construction with paint grade maple veneer (particlebo...
Commented: What are the dimensions of the yard?
As I recall, the lot itself was only 16-17 feet wide. The length from the back of the addition to the laneway is approx. 30-32 feet, just enough for a family car and a BBQ.
Commented: Small Island - Where can I purchase it?
It was built from a standard 24" deep IKEA base cabinet, using separately ordered IKEA doors as side and back panels. The 2 legs are stair newel posts with the ball cut off the top, available fro...
Commented: Flooring?
The flooring is cork, in approx. 10" x 24" floating interlocking tiles, similar to laminate. Very soft and warm for walking on, especially in a basement, but not suitable for heavy furniture...