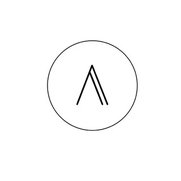 | | |
| --- | --- |
| | Argent Advisors |
Argent Advisors LLC through its affiliates (Park City LLC and Alta Apartments LLC) have owned and redeveloped more then 7 million square feet of commercial and residential properties over the past 15 years. On the residential side, Argent specializes in acquiring "sponsor units" throughout New York City. Over the past few years Argent has acquired more then 1,000 units throughout Manhattan, Queens and Brooklyn. These units are offered exclusively for sale on an individual basis as vacancies arrive. The firms hands-on approach to each property insures all buyers of our residences have an exceptional experience. All of our apartment renovations are carefully and tastefully executed with the highest craftsmanship.Argent Advisors LLC takes pride in the design and craftsmanship of all our residences. The process begins with a team of in-house designers; who through years of experience, design the best possible layout and select materials that best fit the interior space and location of the residence. The renovations are guided through from beginning to end, by a registered architect. Alta Apartments LLC adheres to all New York City building department regulations and stands behind the quality and craftsmanship of all our work. All designs exclusive to Brandon Teitelbaum and Argent Advisors LLC.
Recent Activity
May 8, 2019
Argent Advisors
updated their profile
Commented: Are these handles chrome or a brushed material?
Hi Kerry, You can buy these door levers at the link below. They are the "polished stainless steel" http://www.build.com/omnia-12pa-passage-door-lever/s72671?uid=497198. Thanks!
Commented: Tile size?
Hi! This is actually a 4x16 white gloss. The great glass is a 2x16. Hope this helps!
Real Estate Agents near New York
Professional Categories in New York