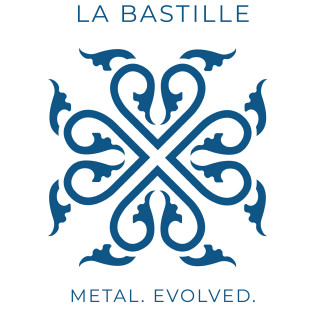 Bastille Metal Works is the largest producer of custom zinc and pewter countertops and bar tops in the country. Each project is individually cast with your choice of metal, type of finish, and edge profile to create unique designs with an unmistakeable aesthetic. Each original works is a high-end unification of form and function. For more information please visit: http://bastillemetalworks.com/

Services Provided:
Custom zinc countertops, pewter countertops, zinc range hoods, zinc table tops, zinc furniture.

Areas Served:
Domestic and international work

Certification and Awards:
The National Kitchen & Bath Association (NKBA) noted "shimmering surfaces" among their annual prevailing design elements. Countertop Guides listed both zinc and pewter as a "top trend in metal surface countertops."
Contact:

Bastille Metal Works

Type:

Address:

224 East Bay Street,
Savannah, Georgia,
United States, 31401

Phone:

(866) 570-9690

Fax:

(866) 402-9690

Website:
Bastille Metal Works
uploaded 1 new product
Bastille Metal Works
uploaded 1 new product
Bastille Metal Works
uploaded 1 new product
Bastille Metal Works
uploaded 1 new product
Bastille Metal Works
uploaded 1 new product
Bastille Metal Works
uploaded 1 new product
Bastille Metal Works
uploaded 1 new product
Bastille Metal Works
uploaded 1 new product
Bastille Metal Works
commented on an ideabook
Bastille Metal Works
uploaded 2 new products
Bastille Metal Works
uploaded 2 new products
Bastille Metal Works
uploaded 1 new product
Bastille Metal Works
updated their profile
Bastille Metal Works
uploaded 1 new product
Bastille Metal Works
uploaded 1 new product
Bastille Metal Works
uploaded 10 new products
Reviews by Bastille Metal Works (6)
Projects
Professional Categories in Savannah
Artists and Artisans near Savannah